FIAT RACING Technology
FIAT LANCIA ZASTAVA YUGO Specialists (FIAT SOHC)
Sime FIAT RACING Techology is specialized in fabrication, export and mail-order of selected high-performance & competition parts for all FIAT and related SOHC (single-over-head-camshaft) equipped cars.
Our long competition experience using this type of engine (FIAT Single OverHead Camshaft) has given us considerable amount of knowledge, tools and practical hints as to be able to produce serious high performance components, as well as chassis components for related cars.
We are open to enquiries of any kind, both for mild to serious fast-road applications as well as various solutions for hillclimb, rally or circuit racing use.

Our range of products covers many parts, with special attention and choice within the following parts:

-Complete race engines
-Special engine components
>high-spec. heads
>light valves
>camshafts PITTATORE, CATCAMS + adj. pulleys
>sets of power drive-pulleys
>h/d valve springs
>bronze & phosphor-iron guides
>steel & titanium retainers
>steel followers (std. & without shims)
>special chamber designs
>special port designs
>special DCOE/DHLA intake headers (ALQUATI design)
>balanced con-rods sets
>balanced + lightened crankshaft + flywheel units
>stroker cranks (for up to 1,602 cc engine capacity)
>special exhaust headers

-High performance cerametallic clutches
-Reinforced close-ratio gearboxes (with or w/o LSD)
-Close ratio gearsets, reinforced
-Short end-ratio differential sets (FD sets)
-Limited-Slip Differentials Made in Italy
-Uprated brake parts & kits
-Reinforced suspension parts
-Rose-jointed suspension parts
-Other related motorsport and high-perf. components for the following cars:

- FIAT X1/9 all types
- FIAT UNO 1.1 / 1.3 / 1.5
- FIAT TIPO 1.4 / 1.6
- FIAT RITMO SOHC / STRADA SOHC
- FIAT 128 all types
- YUGO all types
- ZASTAVA all types (Koral, Skala, 128, Florida)
- INNOCENTI KORAL/MILLE all types
- LANCIA DELTA / PRISMA (SOHC 8v)
- LANCIA Y 10 all types (SOHC)
- TOFAS DOGAN all types
- PEUGEOT XU engines all types
- CITROEN XU engines all types
- MATRA MURENA 1.6
SOHC ENGINES - FIAT 128, RITMO-60/65/75, X1/9, UNO, TIPO, YUGO, ZASTAVA101, TOFAS…

A: ENGINE HI- PERF- PARTS
B: GEARBOX PARTS
C: O.E. NEW PARTS
D: CONTACTS
phone: +38975257731

E: USED RACING PARTS/CARS
F: PRICES


A: ENIGINE HI-PERF- PARTS

A-1 PISTONS O.E.(BORGO,MAHLE…) OPENED VALVE POCKET, BALANCED (SORTHENET-DEPEND OF APLICATION)
80 mm TO 87 mm – FOR 1116 ,1290,1301,1372,1491,1580 ccm

A-2 RODS.OE – NEW LIGHTENED – POLISHED BALACED END TO END SET OF 4

FOR 1116 AND 1290/1301
FOR 1372 ,1491,1600

A-3 FLYWHEEL LIGHTENED BALANCED USE O.E ,dim. CLUTCH + COWER

a - 1116/1300 (180mm) weight cc 4,5 kg
b - Same from steel cc 3.5 kg
c - 1372 (TIPO) cc 5-5.2 kg
d - 1581 (TIPO) cc 4.8 kg

A-4 a-CRANK new 1.1/1.3 55.5 mm lightened, balanced,
polished, doweled for flywheel weight cc 9.2 kg

b- used (std or 0.10 regrind ) opened cleaned inside balanced …
c- used (std or 0.10 regrind) for 1.5 (63.9mm stroke) balanced ,polished doweled….9,2kg…

d crank new for 1.6 – 67.4 mm lightened, polished, balanced , doweled weight cc 8/8.2 kg

e used 67,4mm new lightened balanced polished…

A-5 HEADS 1.1/1.3 with O.E. 36/31mm –valves ,
Lightened….
opened throats ,enlarged ports , new guides 3 angle seat cut come whit springs + lightened steel retainers, cc 22-23ccm (or other)

A-6 HEADS 1.3/.1.5/1.6 instaled whit valves 40/35mm – 7mm from 21-4N steel chromed steam , opened ports new seats 3 angle cut, come whit spring ( good for 9000+ ) end steel retainers.Whit ex bronze guides , ph iron inlet guides....

A-6RTi like A-5 – but with " Isky" racing springs , titanium retainers , lockers …..

A-7 Racing valves In 40mm/Ex 35- 7mm steam, long 110mm from 21-4N steel chromed steam set of 8

A-8 a. valve guides bronze dim.14.08 x 7.02 x 46 set of 4
b. PH iron set of 4

c. valve guides bronze excenter holl (cc1.5mm) set of 4
A-8a valve seat material ampco45 or cast iron piece For 8 valves cc100-110mm

A-9 SOHC – racing cam duration cc316 deg h -12,2mm h, in TDC – 5.2mm
Other on order

A-10 Titanium retainers for 7mm end 6 mm valves (for Isky racing springs ) set of 8

A-11 Inlet manifold for DCOE ( new)

A-12 NEW - Inlet – slide throttle body 40mm for used with mechanical injection – kugelfischer pump or
(EL- injection) with trumphetes

A-13 Set of 3 power pulleys

1 underdrive crank pulley (76-80mm dia) alu (7075 T6)
2 lightened (distr / oil pump ) drive pulley – new
3 adj. cam – timing power pulley steel /alum.
(can buy separately )

A-14 Lightened ( new ) auxiliary shaft 1.1/1.3 ;-1/4/1.6

A-15 3 or 4 puk ( buttons ) clutch –plate (cerametalic) rigid dia. 180mm – for fiat 128 / yugo ….

A-16 head gasket whit steel rings 1.1 (1.25mm); 1.3/1.5
(1.65 mm)

A-17 O.E. valves lightened reshaped new
39.5mm/37.5mm/36.2mm/33.2mm/31.2mm – 8 mm
chromed steam set of 8

A-18 Alum water radiator with electric fan – new (2 dim)

A-19 Alum plate to close block if use el. Benz pump or use like crankcase ventilation with small mod.

A-20 New (order) set for make engine block 1.3 in 1.5 or 1.6

Set 1:
Crank 63.9 (1.3 to 1.5) used (std or 0,10)
Rods(used) – forged , lightened balanced (short c to c 2 to 4 mm)
Pistons 86.4 - 87mm (86mm)
Goetze head gasket
Bearings ( std to 0,40)

Set 2:
Crank 67.4mm (1.3 to 1.6)
Rods
Pistons
Gasket
Bearings set

Set 3
same like"2" but whit o.e. new 67,4mm crank

Set 4 - (for 1,5 to make 1,6 )
crank 67,4 new lightened
piston 86-87mm shortened
bearings
head gasket

A-21 Set of 4 "racing brake shoes " d-655 for fiat 128/yugo

A-22 Front strut brace for yugo

A-23 Rears strut brace for yugo

A-24 Fixed solid mountings for anti roll bar for Yugo Dim. 21mm or F128 -19 or 20mm

A-25 light allow – wheels spacers pair 4 x 98mm – 51.1mm inside

A-26 Brand new yugo chassis ready for race with FIA roll – bar welded painted ,strengthened body ……


B: Gearbox parts

B-1 - L.S.D new Italy products with 3 plates

- L.S.D new Italy products with 5 plates


B-2 set short ratio gears for 4 or 5 gearbox

1. 12/43 std
2. 17/38 std
3. 20/35
4. 22/32
5. 31/39

B-3 Dif ratio 10/53 ; 11/53 ; 12/53 ;13/53 ;17/64; 19/64

B-4 New gearbox – only box ( empty for fiat128/yugo/ritmo/ for tripod half shaft) 5 gears

B-5 Set gaskets for gearbox 5 gears

B-6 Short gear lewer (128/yugo)

B-7 Rear reinforced arms (piece)

B-8 Hard rubber bushes for rear shocks set 4

B-9 Puk (buttons) cerametalic 3.2mm or 3.6mm for clutch plate - piece


C: New OE parts


C-1 New rods for 1.1/1.3 set of 4

C-2 New rods forged 1.4/1.5/1.6 set of 4

C-3 New crank 55.5mm(1116/1290)

C-4 New crank 67.4mm(1.4/1.6)

C-5 New heads 1.1/1,3/1,4

C-6 New cam (1.1/1.3)

C-7 New cam 127/903ccm

C-8 New oil pump 1.1/1,3/1.4/1.5/1.6

C-9 Auxsilary shaft 1.1/1.3/1.5/1.4/1.6

C-10 Crank bearing set STD to 0.40 OE quality

C-11 Crank axis bearings (2 peace)std

C-12 Set engine gasket 1.1/1.3/1.4

C-13 Set new OE valve springs (set 8+8 )

C-14 Set steel valve retainers ( 1.1/1.3) and ( 127/903)set 8

C-15 Alum. camshaft box

C-16 Bucket /followers OE (37mm)

C-17 New bolt for crank half M10 set of 10

C-18 New head short bolt M12 set 5

C-19 Water pump OE 128/1.1/1.3/1.4

C-20 OE parts for gearbox - gears , sinhron rings

C-21 Shims from 3.2mm to 4.8mm piece
Special Offer mechanical lifters top flat 37mm - set 100euro
For 3 or more sets other price.
LSD short ratio gears sets, inlet manifolds DCOE

Get more power
FIAT RACING Technology!
FIAT RACING Tuning Workshop!
Power by Simeon Graovski
Facebook site
https://www.facebook.com/pages/Fiat-Racing-Parts/257285750991323?ref=hl
FIAT Tuning, FIAT SOHC Racing, FIAT SOHC High performance parts, YUGO power, Yugo racing, Yugo competition parts, Lancia SOHC, Racing Heads, Fiat competition transmission components, Competition Heads, Yugo tuning, Close ratio gearsets, FIAT Cams, Big Valve Heads, Throttle Bodies, Throttle body, Slide throttle injection, Barrel injection, KUGELFISCHER Injection, KUGELFISCHER pump, Competition FIAT Gearbox, X1/9 Gearsets, X 1/9 close ratio gearset, 128 tuning, 128 high performance, 128 rally, 128 competition, 128 3P, ABARTH power, ABARTH 128, Ritmo tuning, Strada tuning, Ritmo racing, Ritmo competition, Yugo hillclimb, FIAT wheels, FIAT racing clutch, FIAT racing clutches, FIAT competition clutch discs, FIAT clutch covers Fiat rosejointed suspension parts, FIAT Rennsport, FIAT rennteile, FIAT teile, FIAT motorsport, 128 rennteile, Yugo rennteile, FIAT nockenwellen, FIAT zylinderkopf, FIAT zylinderkopfe, grosse ventilen, FIAT 8 ventiler, diferential mit lamellensperre, FIAT renngetriebe, FIAT getriebe, FIAT tuning, Ritmo tuning, Uno tuning, Tipo tuning, X1/9 sinter kupplung, FIAT sinter kupplung, FIAT rennkupplung FIAT villebrequin, FIAT arbres a camme, FIAT 128 modifiee, FIAT preparee, FIAT technologie+competition, FIAT arceaux, FIAT developpement, FIAT optimisation, conduits optimisees, FIAT echappements sportifs, FIAT culasses competition, FIAT bielles equilibrees, vilebrequins equilibrees, FIAT preparation, moteur competition SOHC, FIAT autobloquant, autobloquant FIAT, boite a vitesses competition, FIAT pignonerie optimisee, FIAT pignonerie raprochee, systeme a carter de secm systeme a carter a sec, FIAT Ritmo couple court, FIAT couple court, preparation Groupe F, pieces Gr. F, pieces FIAT Groupe F, pieces FIAT Groupe H, embrayage competition, FIAT embrayage renforcee, culasses renforcee, culasse grand soupapes, soupapes petit diametre, soupapes legere, 128 suspension arriere renforcee, pieces suspension renforcee, rotules uniball, pleuel FIAT kurbelwelle FIAT 128 Ritmo X1/9 X19 X1-9 X-19 X-1/9 X/1-9 bertone transient response gandini nockenwelle ventilfedern ventilen grosse ventilen bigvalvehead big valve head big-valve head Big-Valve Head Fiat Tuning Fiat Power Fiat Leistungsteigerung Vilo Pistons forges Kolben Geschmiedete Geschmiedene Kolben FIAT alquati pittatore catcams ferraris colotti iniezione schieber slidethrottle barrelthrottle barrel-type injection roller-barrel throttle-body throttlebodies throttlebody throttle-bodies TBs DCOEs DHLA DVLA Dellorto Weber doppio corpo twin DCOE 2xDCOE revs rev limit torque power delivery rpm range shiftpoint specific power valve guides colsibro berillium titanium alloys titanium valves Yugo Lancia tuning Fiat SOHC Fiat monoalbero bialbero Cinquecento Ritmo Tipo Strada Uno UNO Fiat Uno Zastava Koral Fiat 127 A-112 Autobianchi ammortizzatori stradale elaborazioni elaborare Panda Seicento Punto Bravo Brava 184A.000 128A.000 138A.000 148A.000 motori FIAT engines heads cylinder heads motorkopf zylinderkopf travaux soupapes grands culasse competition injection allumage arbre a cammes villebrequins allegerees FIAT competizione salita rallycross rallye pista rundstreckenrennen bergrennen bergcup rally sportfahren italian cars italian vehicles vetturi italiani vetture da corsa corsaiolo freemasons freimaurer francmacons Ferrari Alfa passione FIAT Fiat racing racing a Fiat Uno Challenge Fiat race series Silverstone Castle Combe Peugeot Citroen XU power XU tuning XU modifications XU racing XU rallye XU hillclimbing XU engines XU J4 XU9-J4 XU5-J4 205 405 309 306 605 ZX BX XM Xantia tuning Zastava racing Zastava trkacki automobili trkacki auto trke krug brdo trki sampionat championship slicks tarmac grooved magnesium berillium REPSOL repsol RedLine trkacki koli brzina obrtaji obrtni momenat snaga sila sustezatelen pista oboroti kone teglo minimalno pistovo planinsko koli begachki begacki sustezatelen dvigatel Fiat Lancia Avon Dunlop Yokohama Pirelli Sparco OMP TOORA SANDTLER OMV Shell BP Elf Fina TOTAL Recaro RECARO Stand21 ORECA AUTOAXE Schrick catcams Kent Piper Longman Q-E-P qep qep.co.uk Baker David Baker puma-racing Pumaracing PUMARACING Wizard Walker Emerald Motec MotEc ECU chiptuning Magnex Supersprint Uno racing circuit racing avanti subito Guy Croft speedcentre demon tweeks Holbay Paul Ivey Italian Job Mini Yugo Fiat 128 FAZA F.A.Z.A. Squadra Alfred Cosentino Smokey Yunick Endyn Larry Widmer power pistons piston rings ring flutter valve float endfloat valvefloat supersonic laminar flow flowbench heads 3-angle seats seatjob 3angle three-angle threeangle zylinderkopfverarbeitung cam lift cam duration overlap assymetric profile cam acceleration lift at TDC BDC lift@TDC followers retainers solid followers conversion springs double-springs oil pressure sealing high RPM Suzuki Honda Yamaha 4-valve 16-valve 2-valve pentroof inline valveseat valvestem waisted wasted spark supercharged tubular exhaust waves collets cotters retainers lighter valvetrain inertial frictional losses inertial losses inertia loss internal friction addittives additives detergents dispersants basestocks racing viscosity 10w60 10w-60 15w50 15w-50 10w-50 10w50 10W50 10W-50 API ACEA race fuels race fuel octane high-octane Cult glorious torque transient response in-gear acceleration 1/4 mile quartermile q-r mile quarter-mile 1/4mile dragstrip drag racing nitrous NOS Turbo Blower TDI JTD MultiJet light wheels driveshafts dogbox dog-box dog'box straight-cut dog-engagement viscous coupling LSD limited-slip autobloquant BE-1 BE-3 Fiat transmissions boite vitesse FIAT renforcee getriebe renngetriebe differentialsperre Quaife ATB-type ATB plate-type platetype diff rallydiff discs calipers disques etriers durits frein bremssatteln bremsscheiben lenkung direction renforcee caisse soudee caisse preparee competition course cote course de cote circuit conduire essai Echappement modification option auto ressorts courts volante motore bielli titanio pistoni stampati alberi a camme albero motore pista haltech koni bilstein sachs citroen idraulico preparazione pista competizione oleopneumatic hydropneumatic Fiat sound exhaust note rort rust 0-60 0-100 0-400 0-1000 0-1,000 sec. sec sek sek. mph km/h topspeed clutch sintered cerametallic 4-1 4-2-1 manifold carbs trumpets seals gasket competition spesso seat material bolts headbolts E-014
Sime Graovski lepota lezbijke lesbian kissing lepotice beauties celebs sex ebenje yugo 1150 vodno ponikva amsm sampionat pole position staza skopje krug kicevo pista sofia plovdiv drakona Drakona rally bulgaria Kraljevo Beranovac Usce Miseluk Avala vacuum razvodnik dizzy distributor Fiat spark plugs racing platinum iridium foam filter camshaft buckets ressort soupapes renforts performance Kurbelwellen Fiat 67.4 63.9 55.5 conrods balanced polished lightened bottom-end flywheel fidanza steel alloy titanium power pulleys pulleggie titanio aluminio alu potenza coppia modificata baffa dry sump carter huile oelsumpf trockensumpf schmierung desmodromic desmo Ducati Bimota Italodisco Dino Dvornik Funk Fiat Coupe Dino Spyder 850 600d 500 850 sport coupe 20v Panda 900cc 899cc 1116cc 124 131 monoalbero 131 mirafiori Delta Deltona Prisma Tofas Innocenti Koral autobianchi Matra Murena XU Dogan Sahin HAK Sport motorsport edge times special stage reliability run-in break-in suction rod-to-stroke rod/stroke rod length stroke ratio bore stroke ratio alloy block stiffness liners pins wristpins wristpin height deck height dialling in deck protrusion liner protrusion piston protrusion squish height squish band compression CR static ratio compression blueprinting blue-printing tolerances re-bore honing torqueing torquewrench italian engines Lampredi Aurelio Giacosa Dante Enzo Ferrari Tazio Nuvolari Alberto Ascari Kragujevac Torino Lingotto Fire engine sedicivalvole D6C DFW DKZ B2
rods pleuels cames bielles soupapes acier heads culasse boites differental autobloquant pompe kugel injection vilebrequins volanmoteur acier abresa cames LSD sperrdeferential aluminium waser kuler rengetriebe shortratio gears ansaugbrucke DCOE lighte schwungschibe waserkuhlers sinter lamele cerametalic scheibe renn cylinderkopf groseventile erleichterie kurbelwelle kolben erleichtertes scwhwungrad der schieber kurzubersetzung flywheels crankshaft headgascket camshaft vernier pulley water radiators druckplatten kupplungsscheiben close ratio gear set crankshaft bearings cower retainers sinter lamele
pleuel FIAT kurbelwelle FIAT 128 Ritmo X1/9 X19 X1-9 X-19 X-1/9 X/1-9 bertone transient response gandini nockenwelle ventilfedern ventilen grosse ventilen bigvalvehead big valve head big-valve head Big-Valve Head Fiat Tuning Fiat Power Fiat Leistungsteigerung Vilo Pistons forges
Kolben Geschmiedete Geschmiedene Kolben FIAT alquati pittatore catcams ferraris colotti iniezione schieber slidethrottle barrelthrottle barrel-type injection roller-barrel throttle-body throttlebodies throttlebody throttle-bodies TBs DCOEs DHLA DVLA Dellorto Weber doppio corpo twin DCOE 2xDCOE revs rev limit torque power delivery rpm range shiftpoint specific power valve guides colsibro berillium titanium alloys titanium valves Yugo Lancia tuning Fiat SOHC Fiat monoalbero bialbero Cinquecento Ritmo Tipo Strada Uno UNO Fiat Uno Zastava Koral Fiat 127 A-112 Autobianchi ammortizzatori stradale elaborazioni elaborare Panda Seicento Punto Bravo Brava 184A.000 128A.000 138A.000 148A.000 motori FIAT engines heads cylinder heads motorkopf zylinderkopf travaux soupapes grands culasse competition injection allumage arbre a cammes villebrequins allegerees FIAT competizione salita rallycross rallye pista rundstreckenrennen bergrennen bergcup rally sportfahren italian cars italian vehicles vetturi italiani vetture da corsa corsaiolo freemasons freimaurer francmacons Ferrari Alfa passione FIAT Fiat racing racing a Fiat Uno Challenge Fiat race series Silverstone Castle Combe Peugeot Citroen XU power XU tuning XU modifications XU racing XU rallye XU hillclimbing XU engines XU J4 XU9-J4 XU5-J4 205 405 309 306 605 ZX BX XM Xantia tuning Zastava racing Zastava trkacki automobili trkacki auto trke krug brdo trki sampionat championship slicks tarmac grooved magnesium berillium REPSOL repsol RedLine trkacki koli brzina obrtaji obrtni momenat snaga sila sustezatelen pista oboroti kone teglo minimalno pistovo planinsko koli begachki begacki sustezatelen dvigatel
Fiat Lancia Avon Dunlop Yokohama Pirelli Sparco OMP TOORA SANDTLER OMV Shell BP Elf Fina TOTAL Recaro RECARO Stand21 ORECA AUTOAXE Schrick catcams Kent Piper Longman Q-E-P qep qep.co.uk Baker David Baker puma-racing Pumaracing PUMARACING Wizard Walker Emerald Motec MotEc ECU chiptuning Magnex Supersprint Uno racing circuit racing avanti subito Guy Croft speedcentre demon tweeks Holbay Paul Ivey Italian Job Mini Yugo Fiat 128 FAZA F.A.Z.A. Squadra Alfred Cosentino Smokey Yunick Endyn Larry Widmer power pistons piston rings ring flutter valve float endfloat valvefloat supersonic laminar flow flowbench heads 3-angle seats seatjob 3angle three-angle threeangle zylinderkopfverarbeitung cam lift cam duration overlap assymetric profile cam acceleration lift at TDC BDC
lift@TDC
followers retainers solid followers conversion springs double-springs oil pressure sealing high RPM Suzuki Honda Yamaha 4-valve 16-valve 2-valve pentroof inline valveseat valvestem waisted wasted spark supercharged tubular exhaust waves collets cotters retainers lighter valvetrain inertial frictional losses inertial losses inertia loss internal friction addittives additives detergents dispersants basestocks racing viscosity 10w60 10w-60 15w50 15w-50 10w-50 10w50 10W50 10W-50 API ACEA race fuels race fuel octane high-octane Cult glorious torque transient response in-gear acceleration 1/4 mile quartermile q-r mile quarter-mile 1/4mile dragstrip drag racing nitrous NOS Turbo Blower TDI JTD MultiJet light wheels driveshafts dogbox dog-box dog'box straight-cut dog-engagement viscous coupling LSD limited-slip autobloquant BE-1 BE-3 Fiat transmissions boite vitesse FIAT renforcee getriebe renngetriebe differentialsperre Quaife ATB-type ATB plate-type platetype diff rallydiff discs calipers disques etriers durits frein bremssatteln bremsscheiben lenkung direction renforcee caisse soudee caisse preparee competition course cote course de cote circuit conduire essai Echappement modification option auto ressorts courts volante motore bielli titanio pistoni stampati alberi a camme albero motore pista haltech koni bilstein sachs citroen idraulico preparazione pista competizione oleopneumatic hydropneumatic Fiat sound exhaust note rort rust 0-60 0-100 0-400 0-1000 0-1,000 sec. sec sek sek. mph km/h topspeed clutch sintered cerametallic 4-1 4-2-1 manifold carbs trumpets seals gasket competition spesso seat material bolts headbolts E-014
JUPITER Jupitter Juppiter Yupiter Sime Graovski lepota lezbijke lesbian kissing lepotice beauties celebs sex ebenje yugo 1150 vodno ponikva amsm sampionat pole position staza skopje krug kicevo pista sofia plovdiv drakona Drakona rally bulgaria Kraljevo Beranovac Usce Miseluk Avala vacuum razvodnik dizzy distributor Fiat spark plugs racing platinum iridium foam filter camshaft buckets ressort soupapes renforts performance Kurbelwellen Fiat 67.4 63.9 55.5 conrods balanced polished lightened bottom-end flywheel fidanza steel alloy titanium power pulleys pulleggie titanio aluminio alu potenza coppia modificata baffa dry sump carter huile oelsumpf trockensumpf schmierung desmodromic desmo Ducati Bimota Italodisco Dino Dvornik Funk Fiat Coupe Dino Spyder 850 600d 500 850 sport coupe 20v Panda 900cc 899cc 1116cc 124 131 monoalbero 131 mirafiori Delta Deltona Prisma Tofas Innocenti Koral autobianchi Matra Murena XU Dogan Sahin HAK Sport motorsport edge times special stage reliability run-in break-in suction rod-to-stroke rod/stroke rod length stroke ratio bore stroke ratio alloy block stiffness liners pins wristpins wristpin height deck height dialling in deck protrusion liner protrusion piston protrusion squish height squish band compression CR static ratio compression blueprinting blue-printing tolerances re-bore honing torqueing torquewrench italian engines Lampredi Aurelio Giacosa Dante Enzo Ferrari Tazio Nuvolari Alberto Ascari Kragujevac Torino Lingotto Fire engine sedicivalvole D6C DFW DKZ B2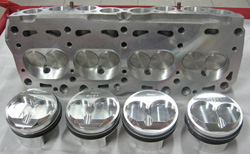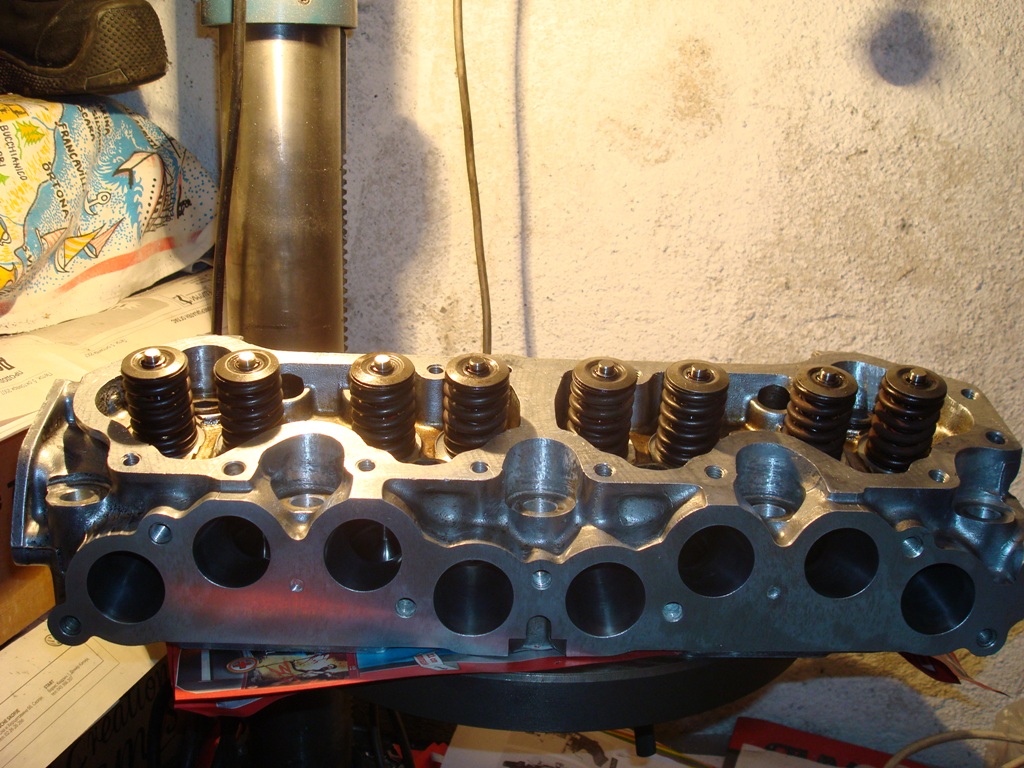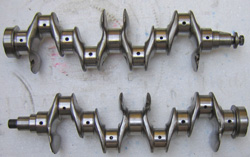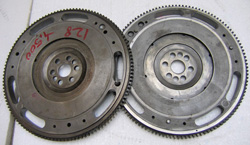 undefined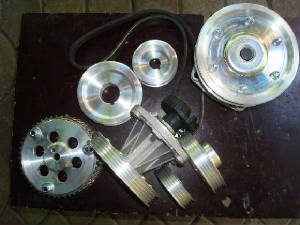 undefined
water pump-set with pulleys PK belt